No MASK ANODE design
Allows for precise part to anode centering, improved coating uniformity, less edge build up and reduced grinding time.
Reduces set up time, improves quality, productivity and throughput.
Have internally encased anode inserts minimizing worker exposure to lead and allowing for safer handling and storage.
Typically operate at lower voltages reducing energy cost, fugitive Chrome emissions and environmental health dangers.
Eliminates masking, demasking, and masking waste bi-products.
Made from premium materials, durable, interchangeable construction for long life.
Can be refurbished at 50-60% of new cost.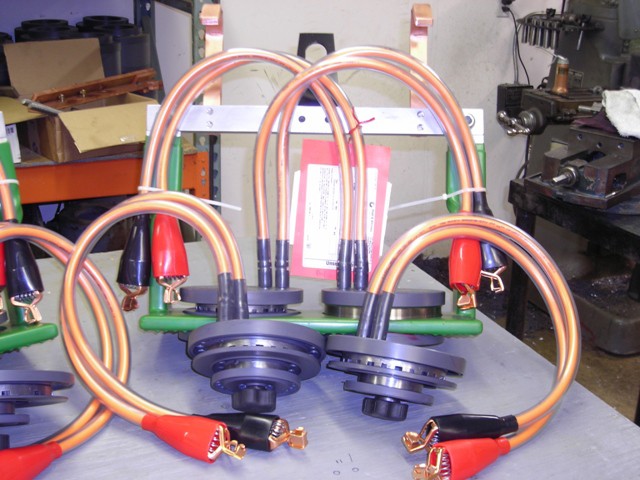 On-site plating tool designs and fabrication driving
quicker turn-around times,
lower costs, and customer satisfaction!
Nickel and Cadmium Plating
Our nickel and cadmium electroplating fixtures and associated support tooling consist of variations of conforming and no-mask conforming anode systems. This tooling is custom designed for each application utilizing pure nickel, cadmium, steel, stainless steels, platinum and platinized titanium anode materials.
Do you have a large part that doesn't fit into your existing plating tank?  We also specializes in out-of-tank flow-style anode plating systems for large parts.